Start discovering the wonders of Tanzania by entrusting yourself to a Tour Operator specialized in Tanzania safari, which organizes holidays and tours in Tanzania with a professional management team, as well as plan out your holidays to make them pleasant and unforgettable. We are the only place to book the best safaris in Tanzania and Zanzibar. Get started now to begin exploring our different destinations and itineraries!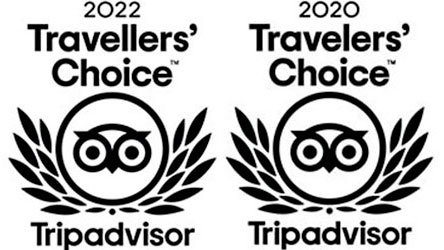 Experience a Tanzania Holidays now
We are a local Tour Operator specializing in Tanzania holidays and safaris that will bring you to discover these magical and enchanting lands. We will charm you with the endless horizon of the Savannah, the great reserves, animals, northern and southern parks, postcard-like sunsets, primordial Africa; home to ancient tribes, and white beaches overlooking the beautiful sea in the Zanzibar archipelago. Safari Avventura offers you unforgettable photographic safaris in Tanzania, where you can enjoy truly poignant experiences, thanks to our experienced local guides.
Leave now for a safari choosing from one of our many tours in Tanzania, itineraries made especially for you. Choose based on the type of trip and the parks you want to visit. You can also choose the sea extension, to push you to Zanzibar!
We have reserved some offers for you to leave immediately for Tanzania without thinking twice. Take advantage of our safaris on offer and go in groups at a lower price. An unforgettable journey awaits you!
Our mission is to make you experience an unforgettable adventure!
Discover the details of holidays in Tanzania:
For more information about our safari tours in Tanzania or for any assistance or advice on travel packages or itineraries you have purchased, please contact us by email and call us on the number below. We always reply within 24 hours.
Phone: +39 380 253 1425
E-mail: info@safariavventura.com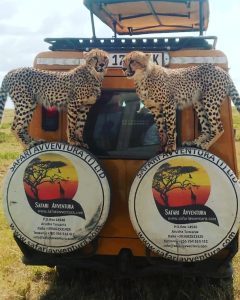 Safari Avventura adheres to the principles of world ethic tourism code.
We are members of Atta, The African Travel & Tourism Association (Member no. 206435).
We operate with a Class "A" Tour Operator license No. 005506 issued by the Ministry of Tourism of Tanzania.
We are members of the Tanzania Association of Tour Operators (TATO).
We are members of the Tanzania Tourist Board.
The delights of African cuisine during safaris:
What they say about us
Read reviews from customers who booked our tours in Tanzania.
Wonderful Adventure
I just came back from an extraordinary safari in Tanzania organized by Safari Avventura, and I was wonderfully impressed by the excellent organization and the beauty of the sites. The guides are very well prepared and available.
Very comfortable jeeps equipped with all amenities.
I saw a myriad of animals, from large herbivores to predators, all very up close.
The indigenous tribes are very hospitable and characteristic … In short, everything was perfect!!!
Sarah and Touihiri
A reawakening of several emotions, and a continuous discovery of our senses: that's what safari in Tanzania is all about.
There are landscapes that we could never get enough of… and such a wild nature that made us feel the real freedom… as well as the small and big wonders of Africa that appealed to our hearts… and to which we are still surprised to think excitedly of, even after a while.
And when we thought we had seen it all… here, in the middle of nowhere, the greatest emotion came flooding… the close encounters we hadn't expected… and so it started all over again…
A beautiful photo safari experience with Safari Avventura
I returned to Serengeti two years after my first time in Tanzania, this time with Safari Avventura. I had a particular program in mind aimed at my passion for nature photography, and Gianluca and Francis were very skilful and helpful in helping me organize everything according to my needs, and the whole organization worked perfectly. As I await my return, I can only advise everyone to rely on Francis and Gianluca and their Safari Avventura.